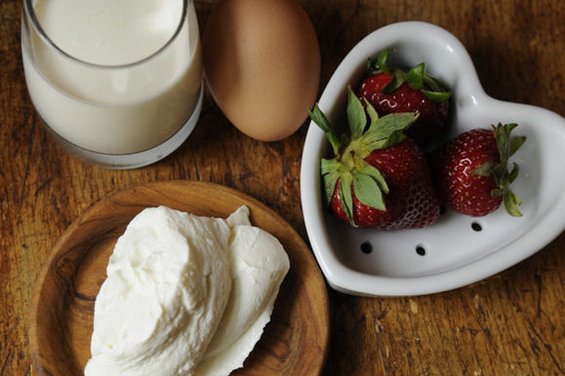 Photo by Melanie Einzig
- Megan
I love to cook, and sharing my creations is one of my biggest joys. I jump at the chance to cook for holidays and my friends' and family members' birthdays. Here are a few tips for planning a meaningful meal for your special someone.
Consider Their Taste Buds
Sure, sometimes I would love to cook an exotic dish full of spices and new ingredients for my family, but it may not be something that they would gobble up. Plan your menu around their favorite dish, a cuisine they enjoy, or their go-to protein.
Start with the Entrée
I always start with my main course and then work backwards. The entrée is the star, so you want to treat it as one. I pick out whether I want to do a meat or fish with a grain and a vegetable, or a single dish that contains all of those components. When choosing a meat, consider classic pairings that will be stress free: steak with a potato dish and sautéed spinach, or chicken with rice pilaf and broccoli. With seafood's more delicate flavors, I pair it with lighter sides so that the flavor of the seafood will not be covered.
Appetizers and the First Course
I feel like appetizers are optional, but are a good way to keep your loved one entertained while you finish cooking. Appetizers do well when they are bite-size and not filling, after all you want your guests to have room for dinner! Consider a tomato bruschetta or cheese in endive leaves. First courses should also be light and not filling. Salads are a traditional first course. I keep salads simple, with one type of green, two to three components, and a light dressing. If you want to serve something warm that is a little more involved, keep the portions small. One of my favorites is to plate three seared scallops (or shrimp) on top of a spoonful of creamy grits or a thickened sauce.
Dessert (Finally!)
Dessert has the potential to be the least stressful part of the meal. Most desserts are made ahead of time and all you have to do is serve them. If your meal has been on the heavier side, stick with a light dessert like fresh berries with homemade whipped cream. It can also be a fun opportunity to offer your guests a little nostalgia with warm cookies and milk or a fun milkshake. Enjoy coming up with something playful!
What's your favorite meal to cook for your loved one? Share your go-to recipes and menus in the comments section below.